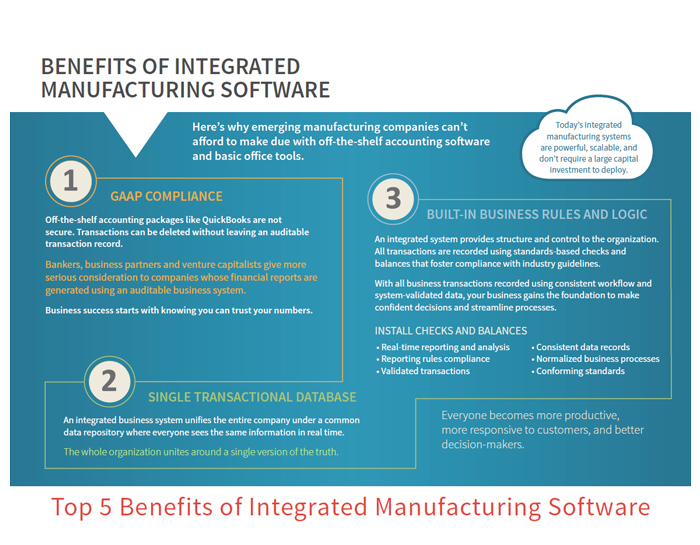 Benefits of Integrated Manufacturing Software.
Trying to make do with standalone simple accounting software and standalone manufacturing tools is a recipe for stagnation. It may feel like you're busy but that extra effort you're making is not likely to translate into profitable growth.
Download the two-page infographic that describes five ways your company will benefit by implementing Expandable ERP
See how Expandable ERP can accelerate your growth.
Learn exactly how integrated software leads to increased productivity, more accurate financial stataements, and higher customer satisfaction. Schedule a demo or request a phone conversation with an Expandable representative.
Schedule Demo
or
Contact Us
Get the entire list of modules and functions
About Us
Expandable ERP provides a complete integrated business foundation that supports growing manufacturers as they expand all the way to the billion dollar mark.
Latest News
December 12, 2018
---
September 4, 2018
---
September 23, 2017
Contact Info
900 Lafayette St., Suite 400
Santa Clara, CA 95050
1-800- 680-6050
1-408- 261-7880